Annual Work Meeting 2017 of CAS Botanical Gardens Committee held in Shanghai
Annual work conference 2017 of the botanical gardens work committee of Chinese Academy of Sciences (CAS) was held in Shanghai Chenshan Botanical Garden on December 5-7. An academic forum was concurrently held. Prof. Chen Jin, Prof. Hu Huabin, together with directors or vice directors of other 12 CAS botanical gardens, attended the meeting.
Prof. Hu Huabin, secretary general of the CAS Botanical Gardens Work Committee, made work report 2017 of the committee. Directors of the 13 member gardens respectively gave discussion talks on the developing of botanical gardens and the function of botanical gardens work committee.
Summing up the meeting, Prof. Chen Jin, chairman of CAS Botanical Gardens Work Committee and director of XTBG, emphasized the important role of botanical gardens in open system of national botanical gardens and deployment of strategic plant resources.
21 researchers from 13 botanical gardens presented their research progress at the academic forum, concerning phylogenetic development, molecular biology, plant biodiversity conservation and sustainable use, etc. A workshop also held during the forum to discuss how to combine the scientific research and botanical gardens' development. Finally Prof. Zhang Daoyuan from Turpan Desert Botanical Garden, Dr. Wan Tao from Shenzhen Fairy Lake Botanical Garden and Dr. Chen Gao from Kunming Botanical Garden won the top three prizes.
At the night of December 5, 13 members from the committee were invited to give the advisory on Shanghai Chenshan Botanical Garden's progressive development plan from 2018 to 2022.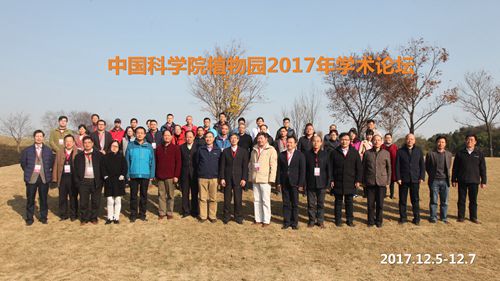 Participants pose a photo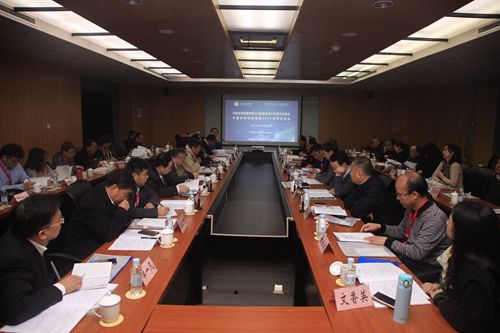 Participants discuss work report 2017 and plan for 2018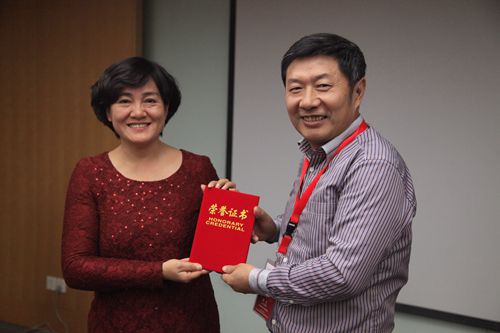 Prof. Chen Jin confers certificate to first prize winner of presentations