Academic Annual Conference 2017 of Chinese Botanical Gardens held in Chongqing
The Annual Academic Conference 2017 of Chinese Botanic Gardens was held in Chongqing municipality, southwest of China during October 9-13. The theme of the conference was "Synergetic Innovation, Open Sharing, and Green Health". The conference focused on topics in areas of conserving plant diversity, public education, and plant information management, etc. CAS Academician Xu Zhihong and Hong Deyuan, and Tim Entwisle, Chairman of International Association Botanical Gardens, were invited and addressed the opening speech.
  Prof. Chen Jin, chairman of the Chinese Union of Botanical Gardens and director of XTBG, made a keynote speech entitled "Application of Citizen Science in Environmental Education for Botanical Gardens" The speech aroused wide concern among the participants.
  This year, Beijing Botanical Garden received the Best Chinese Botanic Garden 2017—"Fenghuai Award". XTBG is the first Chinses botanical garden who was awarded the honor in 2016.
  After the meeting, Prof Chen discussed further on the development of Chongqing Nanshan Botanical garden after visiting to learn more about the garden. He also visited the exhibition "Rainforest beauty and folk customs of Xishuangbanna", jointly organized by XTBG and Nanshan Botanical Garden.
  Annual Academic Conference 2018 of Chinese Botanic Gardens is to be held at Wuhan Botanical Garden, CAS.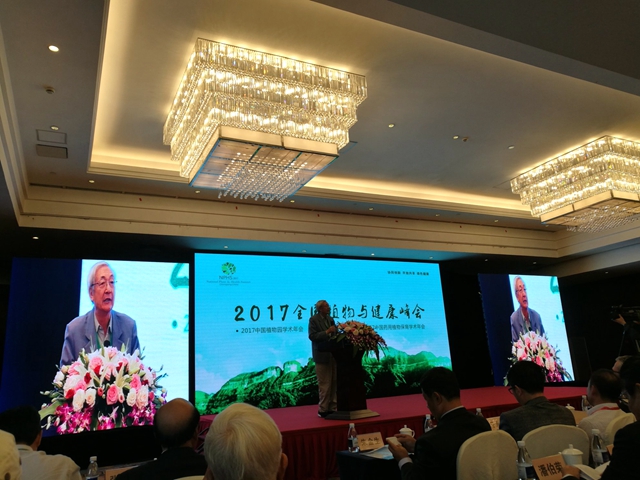 Academician Xu Zhihong gave an opening speech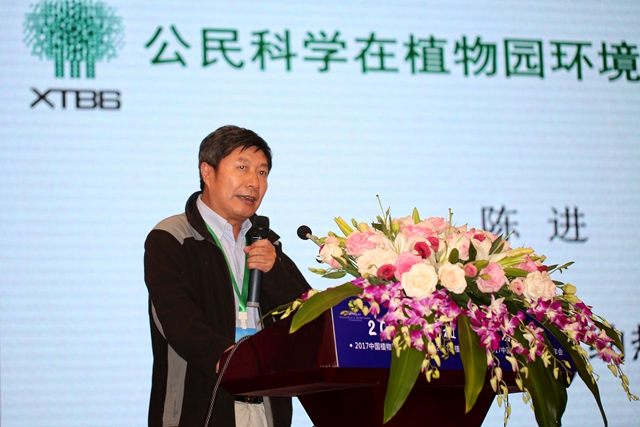 Prof. Chen Jin gave a keynote speech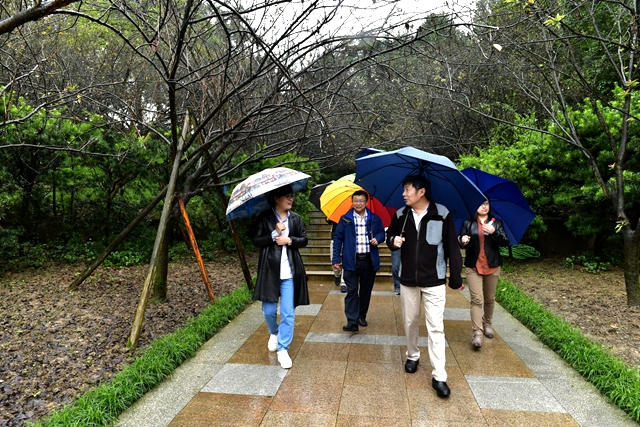 Prof. Chen Jin visited Chongqing Nanshan Botanical Garden