CUBG plant identification and classification training course completed
  The 15-day Training Course on Plant Identification and Classification came to an end on June 5 in Shanghai Chenshan Botanical Garden. The training course was sponsored by Chinese Union of Botanical Gardens (CUBG) and co-organized by CAS Institute of Botany and Shanghai Chenshan Botanical Garden. 45 people from 40 member gardens of CUBG received intensive training.
  15 well-known plant taxonomists including Academician Hong Deyuan, Prof. Zhang Xianchun, Prof. Zhu Xiangyun, and Prof. Ma Jinshuang were invited to give lectures. The training was composed of lectures, discussion, field practice, plant identification contests, plant specimen identification contests, etc. The lectures covered such topics as concept of plant species, history and status quo of plant taxonomy, international code of botanical nomenclature, literatures related to plant taxonomy, identification and classification of plants on unique families and genera.
  The multi-dimensional training course was interesting and valuable. It helped the trainees have a systematic understanding on theory and methods of plant classification, trend in plant taxonomy, grasp morphological characteristics of plant populations. It also enhanced the trainees' capability of identifying and classifying plants. Moreover, the trainees got some skills to identify and classify wild plant species and gardening plants. In addition, it offered a platform to cultivate young gardeners interested in plant classification and biodiversity conservation.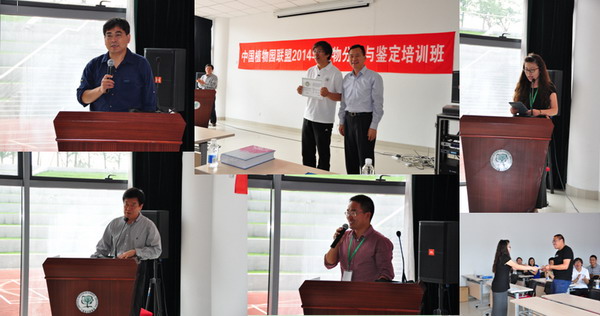 Lecturers and trainees at the closing ceremony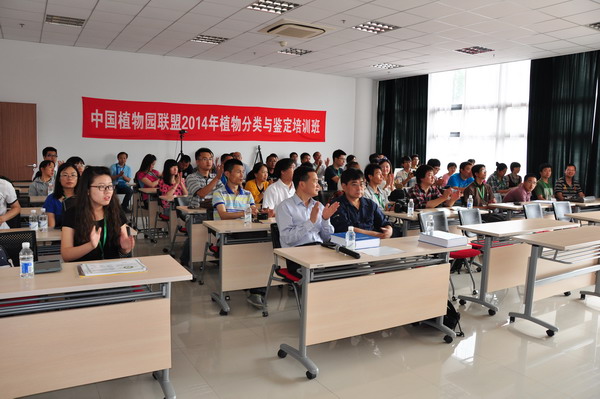 Lecturers and trainees at the closing ceremony

Lecturers and trainees pose a group photo at the closing ceremony